A BROAD RANGE OF SOLAR PANELS...

THAT FITS ALL YOUR NEEDS
Bankability
Vikram Solar is India's 1st Tier 1 listed solar company by BloombergNEF (Vikram Solar US Inc. is a subsidiary of Vikram Solar)
Reliability
Top Performer in the PVEL 2022 Reliability Scorecard
Industry Leading Performance
High-efficiency panels up to 670W, 27- and 30-year performance warranties
Latest Technologies
Mono PERC, bifacial, half-cell, frameless, glass-glass, anti-glare, high system voltage, Module Level Power Electronics (MLPE)
Wide Range of Applications
Utility-scale, C&I, residential, rooftop, ground-mounted, floating, on- and off-grid
Availability
Vikram Solar's 3.5 GW production capacity enabling us to serve the world fast and reliably (Vikram Solar US Inc. is a subsidiary of Vikram Solar)
Vikram Solar Awarded 350 Mw Module Supply Order In The Us
Read more
Vikram Solar, one of India's leading module manufacturers and comprehensive EPC solar solutions provider has been awarded…
Vikram Solar listed as a Top Performer 4 times in the last 5 years in PVEL PQP

Read more
Vikram Solar, one of India's leading module manufacturers and a prominent rooftop solar & EPC solutions provider…
Our offerings
Modules powered with Multi busbar M6, M10 and G12 Cells
Certifications
CASE STUDIES
We deployed world-class technology to design, install and commission benchmark solar projects worldwide. Click to read about our case studies.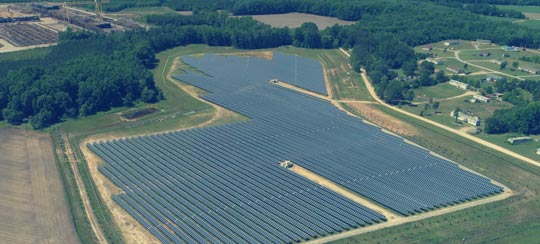 Cottonwood Solar Project
Vikram Solar partnered with Greencells USA Inc to commission the 4.2 MW Cottonwood Project, a ground-mounted solar project with single-axis tracker system at Charlotte, North Carolina, USA.
View Case Study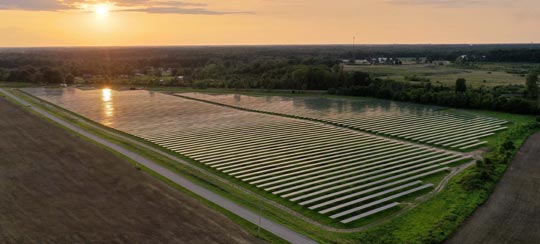 Grafton Solar Park & Montpelier Solar Park
Vikram Solar partnered with Eitri Foundry to commission a total of 8.55 MW ground-mounted solar projects at Grafton and Montpelier, Ohio, USA. Vikram Solar supplied high-performance Eldora Grand Ultima Series modules of 330Wp each.
View Case Study
Vikam Solar- India's largest solar panel manufacturer becomes self-reliant
At Vikram Solar, we generally believe in the theory of "walking the talk". Therefore, as a symbol to that concept and with our strong focus on innovation and continuous improvement research, we recently commissioned a solar plant on the rooftop of one of our manufacturing units at Falta, West Bengal. Understanding the need for immediate …
View Case Study
Events
View all
Participation in various national & international events to demonstrate Vikram Solar's innovations & technology.
# (Vikram Solar US Inc. is a subsidiary of Vikram Solar)